Kobe Bryant was a perfectionist. He had committed and dedicated his entire career to mastering his trade in the game of basketball.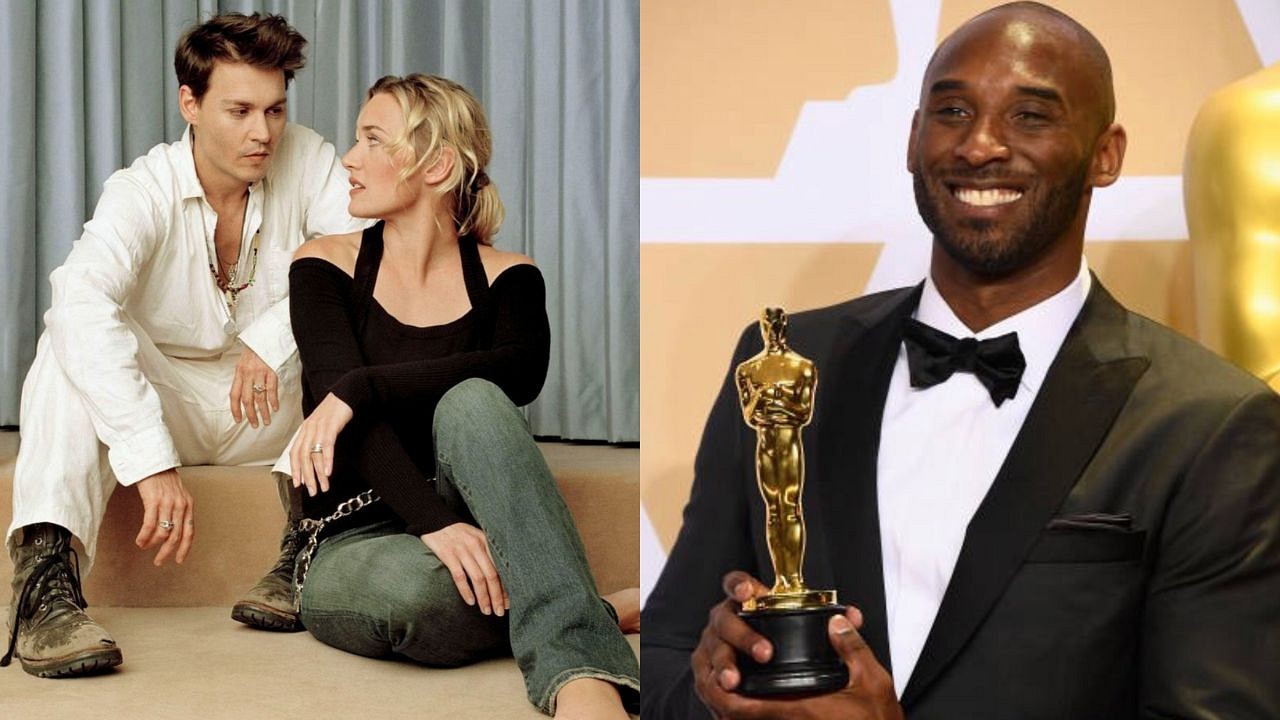 Bryant devoted his time and money to enhancing his skillset and technique, to solidify himself as one of the distinctive players playing the game.
To say Bean was obsessed with being branded as the greatest would not be an understatement. In fact, his impeccable work ethic and hard work were a testament to this fact.
While the Black Mamba had immersed his entire life into transcending to the best version of himself from a basketball point of view, supporters have wondered what the former NBA MVP does in his time off. To ease himself off the stress that the game warrants.
Well, one of the activities he engaged in is watching films. However, you'd be surprised by who the five-time NBA champion's favorite actor was.
As a perfectionist himself, it's no surprise that the Los Angeles Lakers great elected Pirates of the Caribbean star, Johnny Depp as his favorite actor.
Kobe Bryant names Johny Depp as his favorite actor!
Johnny Depp is a staple of the Hollywood film industry. He made his presence known in the late 1980s as a young, charming, and vibrant actor.
He has since then gone on to cement himself as a versatile and exemplary artist, who has raked in millions through his terrific portrayals of his characters.
The 59-year-old has witnessed his name and reputation be tarnished over the recent past due to his complexities with his former wife, Amber Heard. Nonetheless, the American has garnered the support of his fans worldwide throughout his career.
In fact, five-time NBA champion, Kobe Bryant has picked Depp as his favorite actor alongside Robert De Niro, picking the pair over the likes of Oscar winners such as Leonardo Di Caprio and Matthew McConaughey.
At the Sherlock Holmes premiere in 2009, Roger Friedman had run into Bryant. The former recollected that Bryant had a receptive and kind attitude. Followed by this, the basketball star abruptly began dishing out information about his favorite actors and actresses.
Speaking about his favorite actress, Bryant said:
"First, Hillary Swank. Her focus is amazing. I've never seen anything like it. She's my favorite. Second: Kate Winslet."
Certainly, an intriguing choice to say the least. Nonetheless, it was his comments regarding his favorite actor that caught the eye of his supporters.
The Black Mamba said:
"Robert De Niro, for all his characters, and Johnny Depp."
When you take into consideration the talent that had arrived in the film industry at the time, there could certainly be arguments made for any of the stars at the time.
Yet, the five-time NBA champion paid Robert De Niro and Johny Depp their dues.
Johnny Depp is yet to win an Oscar. 
While Depp has had a career that has spanned over three decades, astonishingly, the renowned actor is yet to be awarded an Oscar for his performances. He has, however, won the golden globe for his performance in
As the American edges towards the Twilight years of his career, the opportunities to receive an Oscar might not be available.
However, in this field of work, the future is unpredictable. Perhaps, there just might be an Oscar awaiting Depp after all.